Breakfast Scallops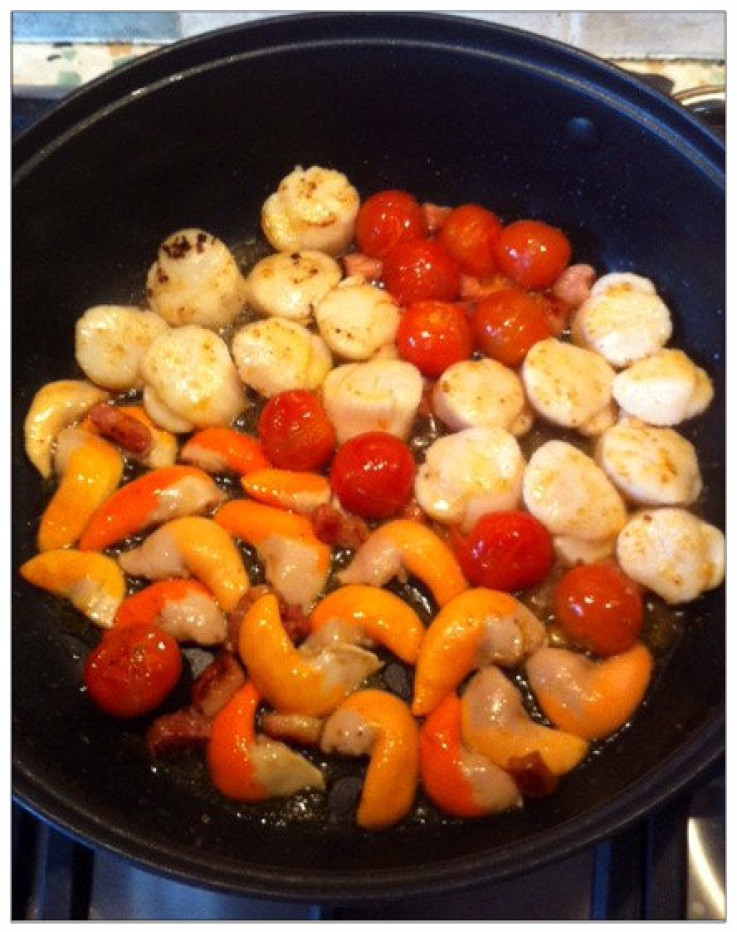 Scallops can be eaten any time of the day so we had them for Breakfast, try this tasty recipe for 4 people.
Ingredients:
Method:
Mix the Cayenne Pepper, Coarse Black Pepper, Salt and Plain flour together in a freezer bag.
Add the Scallops and toss until they are coated in the seasoned flour.
Fry the Bacon Lardons in a pan until almost cooked, this will give you enough oil for cooking everything.
Add the Scallops (without the tongues if using them) and the Cherry Tomatoes fry for a minute on one side.
Turn the Scallops and add the tongues.
Cook for a further 1-2 minutes depending on the size of the Scallops and how you prefer them cooked.
Enjoy!
---
Categories: Recipes
Tags: Breakfast, Cayenne Pepper, Cherry Tomatoes, Coarse 1800 Pepper, Fine Sea Salt, Plain Flour, Scallops, Smoked Bacon Lardons