Poppadom Chutney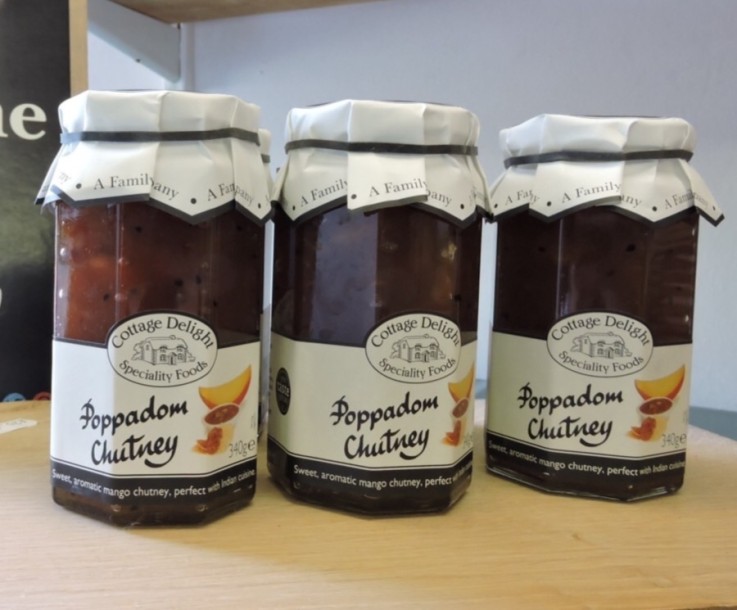 Poppadom Chutney
Made with 43% Mango pieces and a secret, aromatic blend of Spices including Nigella Seeds.
Sweet and fruity with a savoury undertone, Poppadom Chutney is perfect with all Indian cuisine.
Serve Poppadom Chutney as a classic accompaniment to crisp Poppadoms or why not try with Indian spiced Lamb Burgers or even grilled Cheese Sandwiches?
340g
Gluten Free, Vegetarian
sorry currently out of stock
---
Categories: Cottage Delight
Tags: Cheese Sandwiches, Chutney, Cottage Delight, Cottage Delight's Poppadom Chutney, Gluten Free, Lamb Burgers, Mango, Nigella Seeds, Poppadom Chutney, Poppadoms, Spice, Spices, Vegetarian