Morello Cherry Extra Jam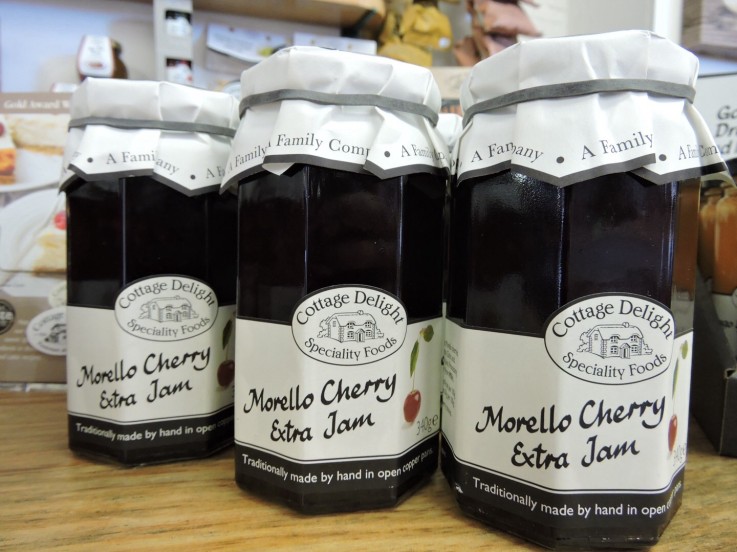 Morello Cherry Extra Jam
This indulgent Jam is made with deliciously sweet Morello Cherries.

Traditionally made using small batch methods, this hand made Jam is created using only the finest ingredients and is hand stirred in open copper pans, by our expert Jam makers, in Staffordshire.

The Morello Cherry Extra Jam is simply delicious on hot buttered Crumpets, serve as a warm sauce with Pannacotta, or use to create a luxury Ice-Cream Sundae.
Morello Cherry Extra Jam Ingredients: Sugar, Morello Cherries, Gelling agent: Pectin, citric acid, concentrated Lemon Juice, Processing aid: Salted Butter (From Milk).
Prepared with 45g of fruit per 100g.
Total sugar content 67g per 100g.
May contain cherry stones
Gluten Free, Vegetarian
340g
---
Categories: Cottage Delight
Tags: Cherries, Cherry Jam, Cottage Delight, Cottage Delight's Morello Cherry Extra Jam, Gluten Free, Gluten Free Jam, Ice Cream Sundae, Lemon Juice, Morello Cherries, Morello Cherry, Pannacotta, Salted Butter, Sugar, Sweet Jam, Vegetarian, Vegetarian Jam