Pear & Ginger Jam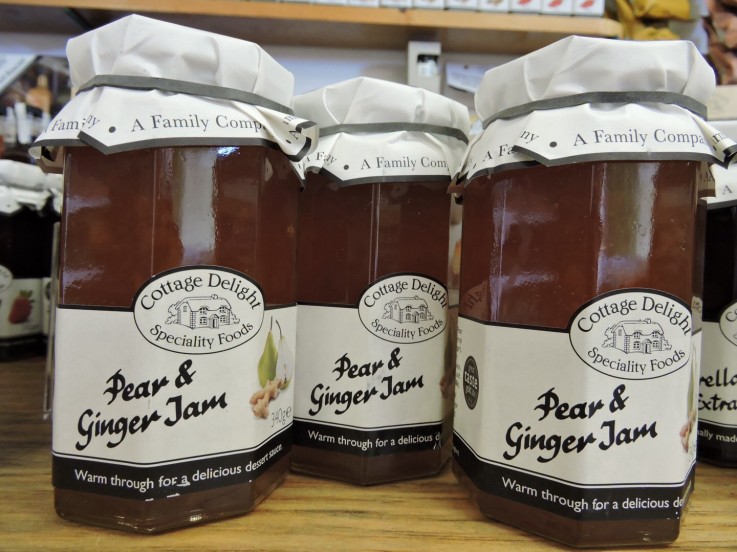 Pear & Ginger Jam
Our unique Pear & Ginger Jam is a perfect flavour match made from 31% mellow Pears and spicy Ginger in syrup.
Handmade in open copper pans, our creative Jam makers use William Bartlett Pears and the finest Stem Ginger to create this speciality Pear & Ginger preserve.
A real treat spread thickly on Toast, and great as a dessert Sauce when gently warmed.
Great Taste Gold 2011
Pear & Ginger Jam Ingredients: Sugar, Pear (31%), Stem Ginger in Syrup (6%) (Ginger (55%), Sugar) Gelling aid: Pectin, concentrated Lemon Juice, Citric Acid, Processing aid: Salted Butter (from Milk) .
No artificial additives.
Prepared with 34g of fruit per 100g.
Total sugar content 67g per 100g.
340g
Gluten Free, Vegetarian
sorry currently out of stock

---
Categories: Cottage Delight
Tags: Cottage Delight, Cottage Delight Pear & Ginger Jam, Ginger, Gluten Free, Jam, Pear, Pear & Ginger Jam, Sauce, Stem Ginger, Vegetarian