Strawberry Extra Jam – Gold Award Winner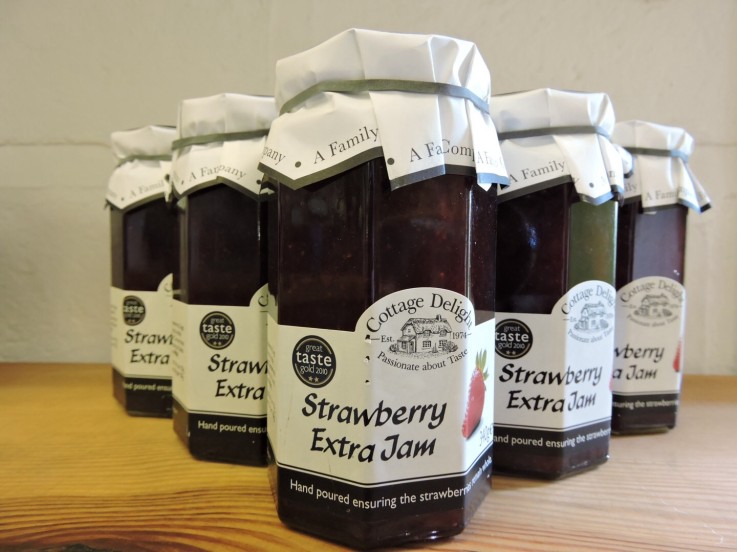 Strawberry Extra Jam – Gold Award Winner
Delicious Strawberry Extra Jam is carefully hand poured into each jar ensuring the Strawberries remain whole. It's perfect on the breakfast table or with fresh scones. Our Strawberry Extra Jam is a unique recipe made with only the finest ingredients and perfected in Staffordshire, in small batches, by chefs with over 40 years experience.
Strawberry Extra Jam Ingredients: Strawberries, Sugar, Gelling Agent: Pectin, Citric Acid, Concentrated Lemon Juice, Processing aid: Salted Butter (From Milk)
Prepared with 45g of fruit per 100g.
Total sugar content 67g per 100g.
340g
Gluten Free, Vegetarian

---
Categories: Cottage Delight
Tags: Cottage Delight, Cottage Delight Strawberry Extra Jam, Gluten Free, Jam, Lemon Juice, Salted Butter, Strawberry, Strawberry Jam, Vegetarian