Lemon Curd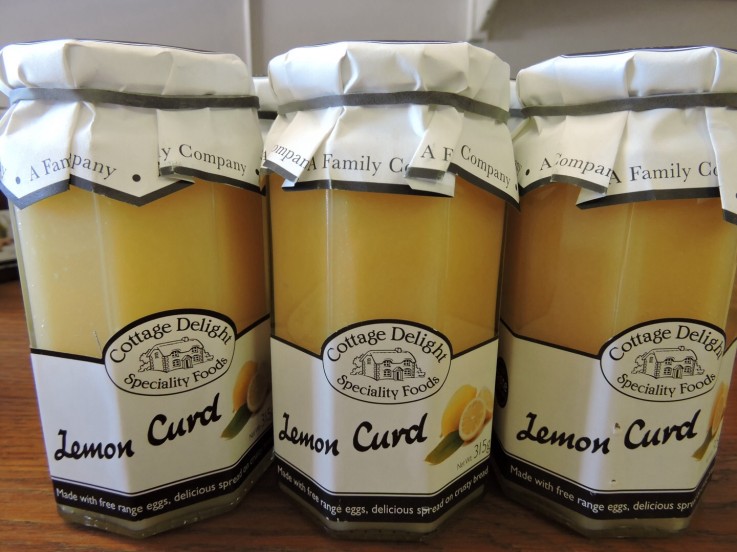 Lemon Curd
Traditionally handmade in small batches this award winning Lemon Curd is made using free range Eggs.
Cottage Delight's Lemon Curd is truly lemony. Delicious thickly spread on fresh crusty Bread. Try as a filling for Fruit Tarts and Sponge Cakes, to create a Lemon Meringue Pie style dessert or Lemon Sponge Pudding.

A Gold Great Taste Award Winner 2011
Gluten Free, Vegetarian
Lemon Curd Ingredients: Sugar, pasteurised free range whole Egg, vegetable margarine (Palm oil, Palm kernel oil, Rapeseed oil), Water, Salt, Emulsifier: Polyglycerol esters of fatty acids, Natural colours: Annatto; Curcumin, Flavouring), Lemon Juice, Lemon Oil.
315g

---
Categories: Cottage Delight
Tags: Bread, Cottage Delight, Cottage Delight's Lemon Curd, Eggs, Fruit Tarts, Gluten Free, Lemon Curd, Lemon Juice, Lemon Meringue Pie, Lemon Oil, Lemon Sponge Pudding, Sponge Cakes, Vegetarian