Orange Marmalade with Whisky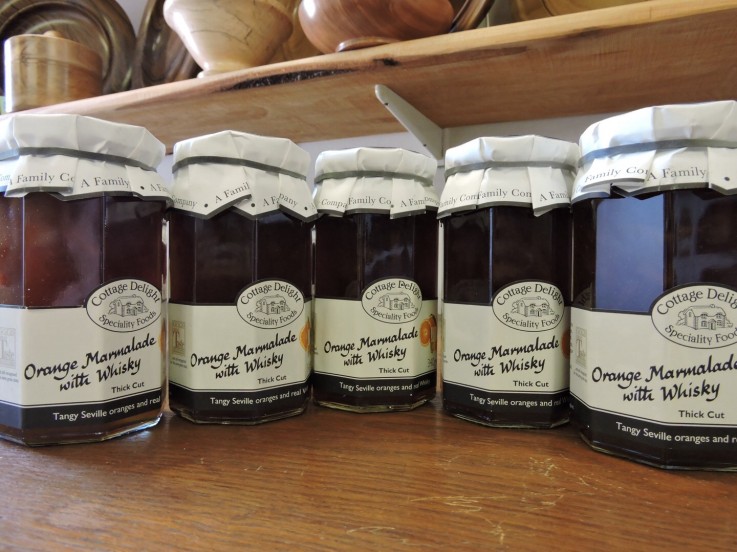 Orange Marmalade with Whisky
A Gold Great Taste Award Winner. This thick cut, tangy marmalade is made with the juiciest Seville Oranges and laced with real Whisky.
Traditionally handmade in open copper pans, all Cottage Delight's Marmalades are developed in our Kitchen and lovingly prepared in the Stafford Moorlands, in small batches, using only the finest quality fruit and zest.
Cottage Delight's Orange Marmalade with Whisky is a delicious breakfast treat, or use to make a boozy Bread & Butter Pudding!
No artificial additives. Gluten Free, Vegetarian.
Orange Marmalade with Whisky Ingredients: Sugar, Seville Oranges, Muscovado Sugar, Gelling agent: Pectin, Whisky (1%), Citric acid, Concentrated Lemon Juice, Processing aid: Salted Butter (from Milk).
340g
sorry currently out of stock
---
Categories: Cottage Delight
Tags: Bread & Butter Pudding, Cottage Delight, Cottage Delight's Orange Marmalade with Whisky, Gluten Free, Lemon Juice, Marmalade, Muscovado Sugar, Orange, Orange Marmalade, Orange Marmalade with Whisky, Seville Oranges, Vegetarian, Whisky