Sweet Garlic Pickle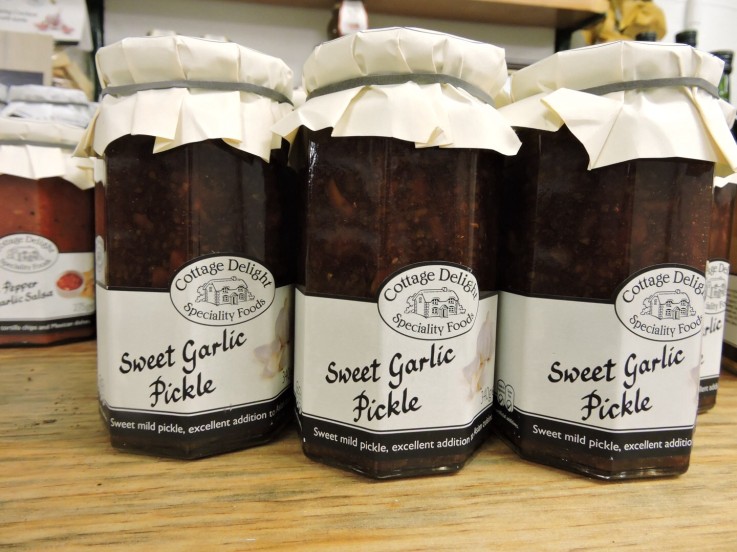 Sweet Garlic Pickle
Made with 37% sweet Garlic and a special blend of Spices including Fenugreek, Cumin and Coriander.
All our Pickles are made using only the finest ingredients.
This sweet and mild Pickle has a rich texture and makes an excellent addition to Asian cuisine, especially with aromatic Curries such as Thai Mussamum or Penang.
Sweet Garlic Pickle is equally delicious with grilled Fish and Meats as well as cold cuts and Cheeses.
Sweet Garlic Pickle Ingredients: Sugar, Garlic (37%), Salt, Mustard Seed, citric acid, cotton seed oil, Chilli Powder, Fenugreek, Coriander, Cumin, Turmeric, Asafoetida
Gluten Free, Vegetarian
340g
---
Categories: Cottage Delight
Tags: Chilli, Chilli Powder, Coriander, Cottage Delight, Cottage Delight's Sweet Garlic Pickle, Cumin, Curries, Fenugreek, Garlic, Garlic Pickle, Gluten Free, Gluten Free Pickle, Mustard Seed, Penang, Pickle, Salt, Spice, Spices, Sugar, Thai Massamum Curry, Vegatarian Pickle, Vegetarian