Hickory Smoked Barbecue Sauce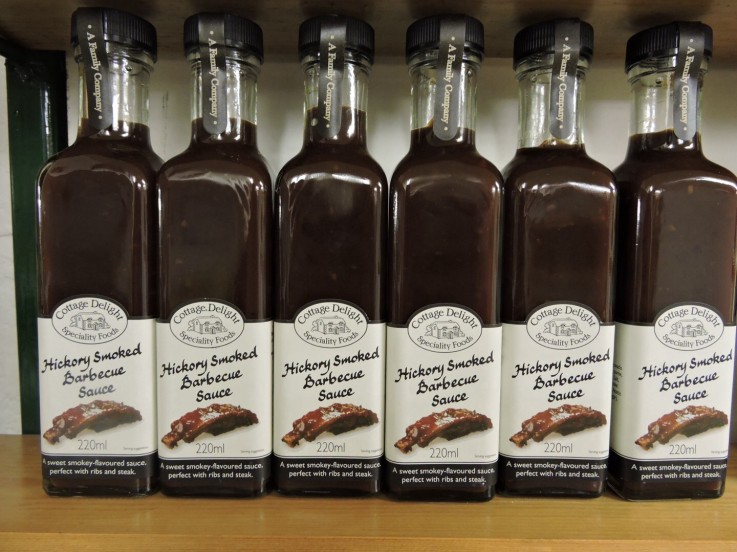 Hickory Smoked Barbecue Sauce
A sweet, smokey flavoured Sauce inspired by a classic recipe from the Southern States of America.
All the Cottage Delight's Table Sauces are traditionally made in small batches using only the finest ingredients.
Hickory Smoked Barbecue Sauce is the perfect accompaniment to any barbecued meats and especially delicious with Ribs, Steak and Sausages.

Why not try Hickory Smoked Barbecue Sauce as a dipping sauce for crisps and fresh Vegetables or spread onto Sandwiches or Wraps too?
Hickory Smoked Barbecue Sauce Ingredients: Water, Muscovado Sugar, Concentrated Tomato Purée, Honey, Onions, Cornflour, Salt, Sunflower oil, Hickory smoke flavouring, Acidity regulator: Acetic acid, Garlic (contains Vinegar), Oregano.
220ml
Gluten Free, Vegetarian

---
Categories: Uncategorized
Tags: Barbecue Sauce, Cornflour, Cottage Delight, Dipping Sauce, Garlic, Gluten Free, Herb, Herbs, Hickory Smoked, Hickory Smoked B.B.Q Sauce, Hickory Smoked Barbecue Sauce, Honey, Muscovado Sugar, Onions, Oregano, Salt, Sandwiches, Spice, Spices, Sunflower Oil, Tomato Puree, Vegetables, Vegetarian, Wraps