Flaming Naga Chilli Sauce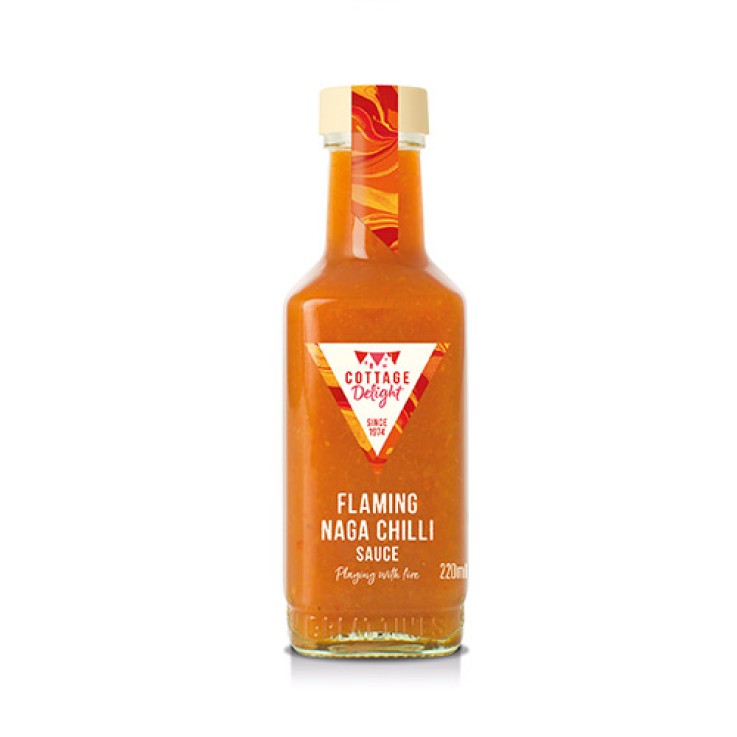 Flaming Naga Chilli Sauce
Cottage Delight's Naga Chilli Sauce is hot, hot, hot!
All the Cottage Delight Table Sauces are traditionally made in small batches using only the finest ingredients.
Our blend of Herbs, Spices and Peaches makes this Naga Chilli Sauce a uniquely fiery and fruity taste sensation.
Add to Stir Fries or use as a glaze for Roast Meats as well as a pour over or dipping sauce, if you're feeling brave!
Naga Chilli Sauce Ingredients: Peaches (26%), Tomatoes, Onions, White Wine Vinegar, Sugar, Water, Cornflour, Salt, Garlic Purée, concentrated Lime Juice, Dried Naga Jolokia Chillies.
220ml
Gluten Free, Vegetarian
---
Categories: Cottage Delight, Sauces
Tags: Chilli, Chilli Sauce, Chillies, Cottage Delight, Cottage Delight Naga Chilli Sauce, Dried Naga Jolokia Chillies, Glaze, Gluten Free, Herbs, Naga, Naga Chilli Sauce, Naga Chillies, Naga Jolokia, Peaches, Roast Meats, Spices, Vegetarian, Vegetarian Sauce