Sticky Rib & Wing Sauce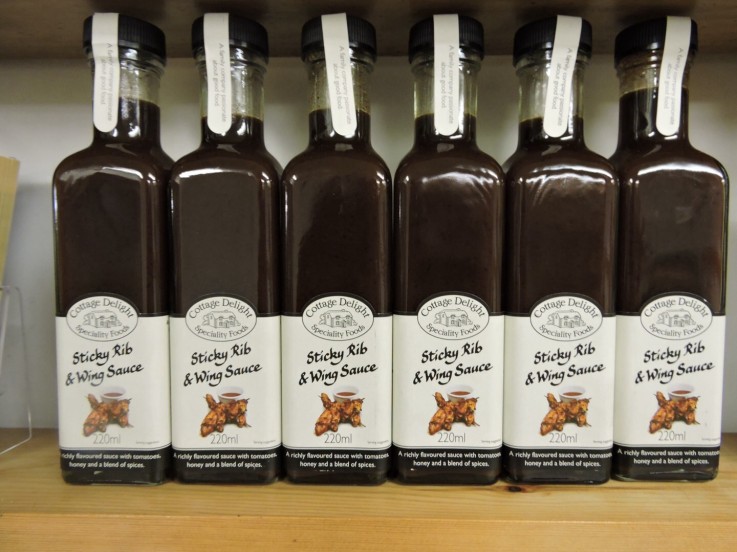 Sticky Rib & Wing Sauce
Richly flavoured with Tomatoes, Honey and a blend of Spices.
All Cottage Delight Table Sauces are traditionally made in small batches using only the finest ingredients in the Staffordshire Moorlands.
Use Sticky Rib & Wing Sauce as a sticky glaze for Ribs and Chicken Wings before roasting, grilling or barbecuing.
Why not try sweet Sticky Rib & Wing Sauce as a dip for goujons, lightly battered Seafood such as Prawns or crisp Vegetable crudités?
Sticky Rib & Wing Sauce Ingredients: Muscovado sugar, Water, Concentrated tomato purée (7%), Honey (2%), Garlic powder, Acetic acid, Spices, Salt, Thickener: Xanthan gum.
220ml
Gluten Free, Vegetarian
---
Categories: Uncategorized
Tags: Chicken Wings, Cottage Delight, Cottage Delight Sticky Rib & Wing Sauce, Garlic Powder, Glaze, Muscovado Sugar, Rib Sauce, Ribs, Salt, Spice, Spices, Wing Sauce