Very Hot Cajun Sauce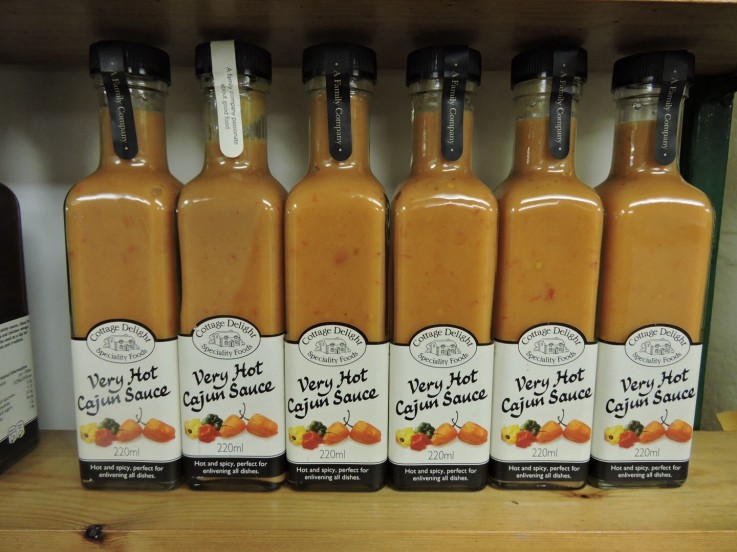 Very Hot Cajun Sauce

This hot and spicy Sauce, inspired by a West Indian recipe, using extremely hot Habañero and Scotch Bonnet Chillies.
Our Very Hot Cajun Sauce is incredibly hot, perfect for turning up the heat in your cooking.
Serious Chilli lovers can use this Sauce as a recipe ingredient, pour over Sauce or as an accompaniment to your favourite dishes.
Very Hot Cajun Sauce Ingredients: Water, Habanero and Scotch Bonnet Chillies (20%), Mustard, Acetic acid, Onion, Sugar, Salt, Stabiliser: Xanthan gum, Preservative: Potassium sorbate, Turmeric
Gluten Free, Vegetarian
220ml
---
Categories: Uncategorized
Tags: Cajun, Cajun Sauce, Chilli, Chillies, Cottage Delight, Cottage Delight's Very Hot Cajun Sauce, Gluten Free, Gluten Free Sauce, Habanero Chillies, Mustard, Onion, Sauce, Scotch Bonnet Chillies, Turmeric, Vegetarian, Vegetarian Sauce