Sweet Apple Chutney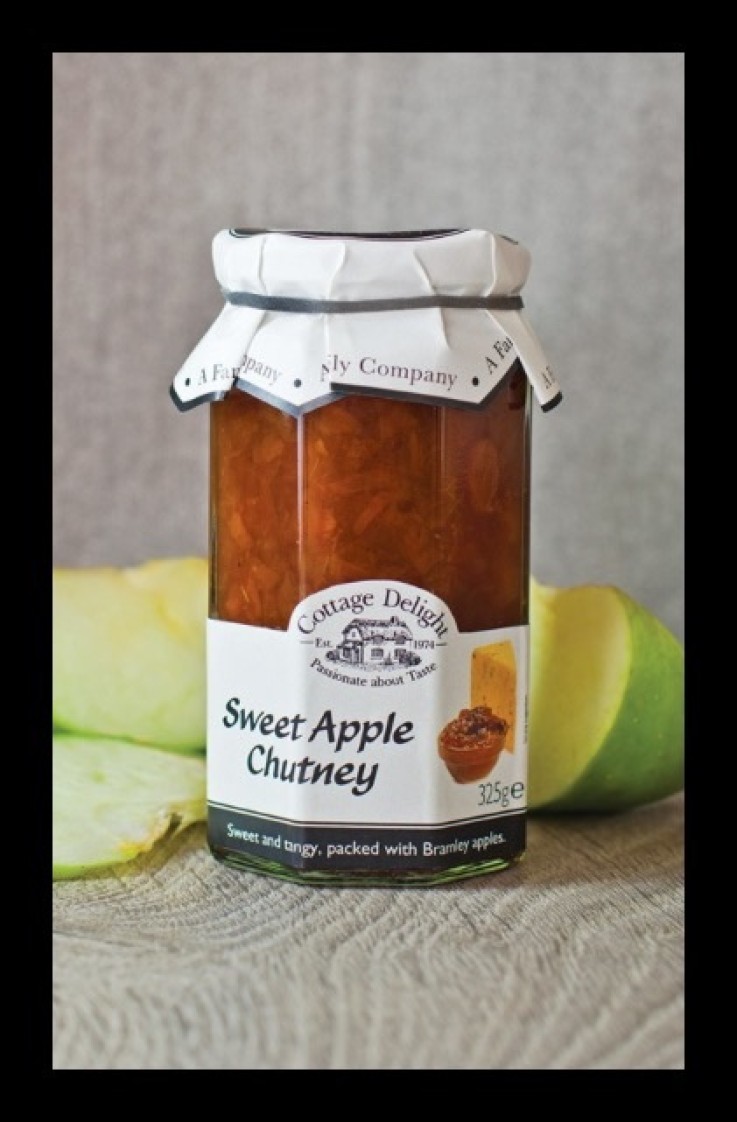 Sweet Apple Chutney
This Chutney is a coveted, Brammy Award Winner.
A fruity and slightly spiced chutney which is rich in texture, made with 30% tangy Bramley apples.
Delicious with hard cheeses such as cheddar as well as crumbly cheeses such as Lancashire, Wensleydale and Cheshire.
You can also enjoy Sweet Apple Chutney with hot roast pork and sausages, mix with stuffing and cook with a rolled joint of pork or use as a sticky glaze for ribs and pork chops.
Sweet Apple Chutney Ingredients:
310g
INGREDIENTS: Bramley apple (30%), sugar, cider vinegar, gelling agent: pectin, muscovado sugar, sultanas, dried onion flakes, salt, spices, citric acid
---
Categories: Cottage Delight