Homemade Beef Burgers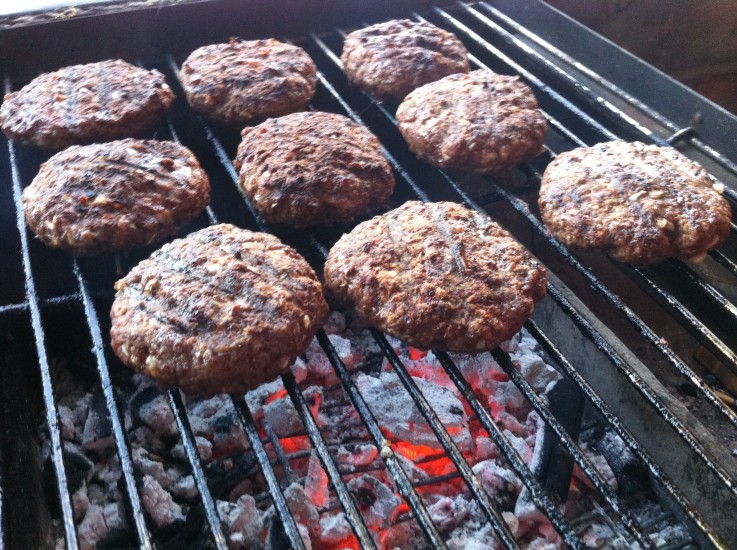 Don't buy your burgers, make them! This recipe is one of our summer favourites!
Ingredients:
Freshly Ground Black Pepper
2 tsp Herbs of your Choice (we use Oregano with a little Basil and sometimes Crushed Chillies)
Half an onion, finely chopped, or 1/2 tsp Onion Powder
1.5Kg Lean Steak Mince
2 x Eggs
Beef stock cube
2 tbsp Dijon Mustard (we use Whole Grain but Smooth is just as good)
4 slices of bread blended into crumbs
Method:
Mix all the ingredients together with your hands in a large bowl
Make the mixture into 15-16 flat round patties
Cook on the BBQ and enjoy!
---
Categories: Recipes
Tags: Basil, Beef Burgers, Crushed Chillies, Eggs, Herbs, Homemade, Mince, Mustard, Onion Powder, Oregano