Indian Hot Chilli Pickle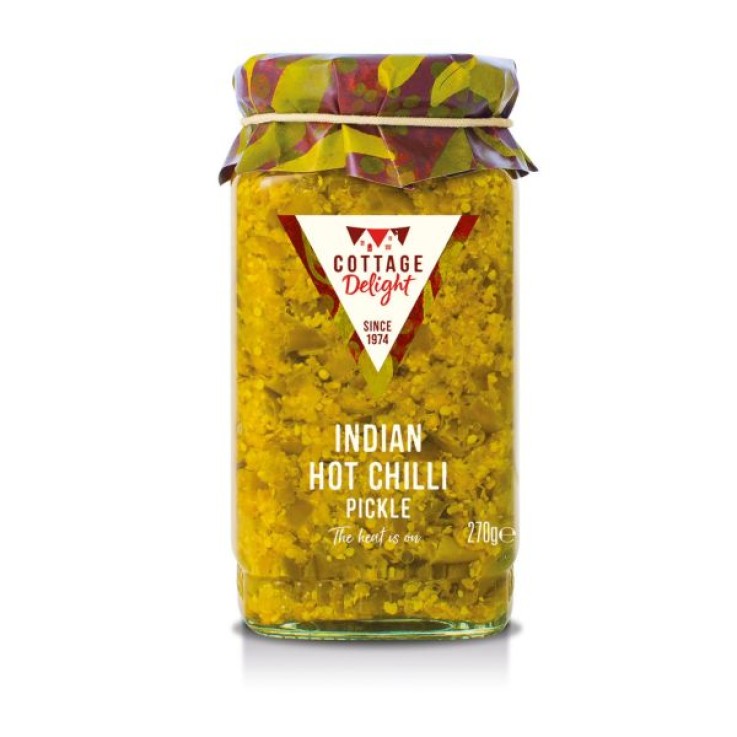 Indian Hot Chilli Pickle
The heat is on

This devilishly spicy pickle using vibrant chillies, balanced with an aromatic blend of spices.

Serve with Indian appetisers or stir through chilli con carne.

Made in small batches
Tended by hand
Gluten Free
Suitable for Vegetarians

INGREDIENTS: Chillies (42%), Rapeseed oil, Salt, Cracked MUSTARD seeds, Ginger purée, Cracked fenugreek seeds, Acid: Acetic acid, Turmeric.
---
Categories: Cottage Delight, Products, Sauces