King Prawns & Squid with Salad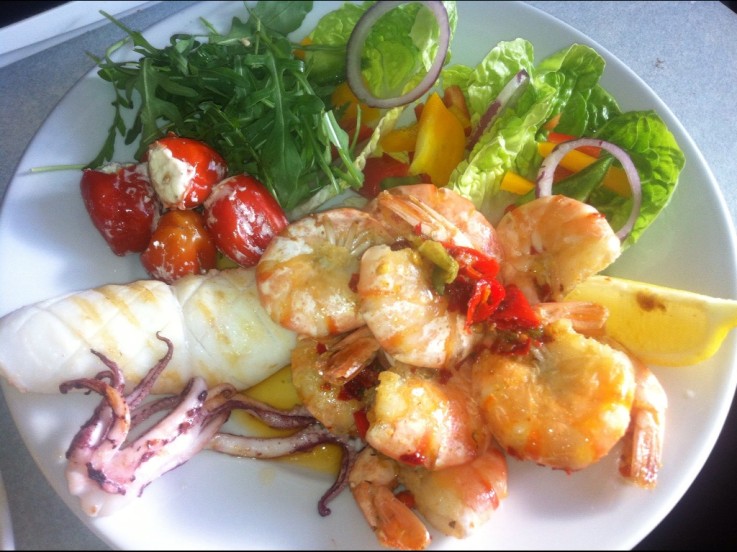 King Prawns & Squid with Salad
This is a really quick and easy dish to make and tastes delicious! This summery meal is great for a low fat diet too.
Ingredients:
King Prawns
Coconut Oil
Garlic cloves
Chilli Oil
Stuffed Peppers with Feta
Red Bell Pepper
Onion
Avacado
Lettuce
Method:
Prepare the Salad as the Prawns and Squid cook quickly.
Add a little Coconut Oil, Crushed Chillies and Garlic to a pan and gently cook the King Prawns for a few minutes.
Mean while add a little Chilli Oil to a skillet and cook the Squid for a few minutes
Serve with the Salad, it's as quick as that! Enjoy.
Thanks to Miss Mapleston for the recipe
---
Categories: Recipes
Tags: Avacado, Chilli Oil, Coconut Oil, Crushed Chillies, Feta, Garlic, Gluten Free, King Prawn, King Prawns, Lettuce, Onion, Pepper, Prawn, Prawns, Recipe, Red Bell Pepper, Squid, Stuffed Peppers with Feta