Wild Boar Seasoning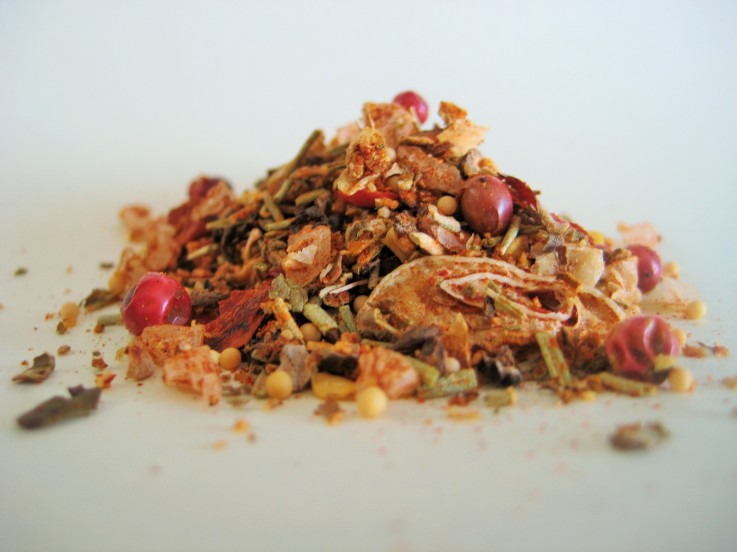 We are celebrating Rye's famous Wild Boar week which runs from 25th October – 2nd November 2014 and we have made 2 products, a Wild Boar Rub and a Wild Boar Seasoning.
This Seasoning is a very coarse mix and can be used in Stews, Casseroles, Burgers etc. It has a smokey taste with a spicy kick.
Wild Boar Seasoning Ingredients: Coarse Sea Salt, Garlic Granules, Rubbed Sage, Kibbled Onion, Cracked Black Pepper, Smoked Paprika, Crushed Chillies, Rosemary, Mustard Seed, Pink Peppercorns.
Gluten Free
---
Categories: Spice Mixes
Tags: Burgers, Casseroles, Coarse Sea Salt, Cracked Black Pepper, Crushed Chillies, Garlic Granules, Gluten Free, Kibbled Onion, Mustard Seed, Pink Peppercorns, Rosemary, Rubbed Sage, Seasoning, Smoked Paprika, Stews, Wild Boar, Wild Boar Rub, Wild Boar Seasoning